Owing to the fact that 90% of startup fails during first 2 year of operations, is the harsh reality of startup fraternity. This basically rages into frustration for its co-founders and accompanying team.  So, how one can avoid falling into this trap is having clear vision of when to join startup or when to do a startup.
The bitter truth is starting a venture is very subjective decision which is a mix of your Experience, Team, and USP  of your idea.
It's neither Marketing, nor Sales and nor Operations. However former 3 (Experience, Team and Unique Selling Point) is driving force while later 3(Marketing, Sales, Operation) is associated force. Let's analyze some best startups of India on when they started and what are the reasons that they gained momentum:
Flipkart
After graduating from IIT Delhi in 2005, Sachin Bansal (and his business partner Binny Bansal) launched Flipkart in 2007 taking only 2 year of experience in industry. However he realized that the market for E-commerce in India is least-explored but since internet was reaching its boom, they did find the USP of delivering products through internet as a service. They basically provided convenience in buying product with extra-benefits of discount and free shipping which no one was doing.
(Img Credit: Business Lines)
So, it's USP, in case of Flipkart which basically evolved as success-parameter on why Flipkart became biggest online retailer with the biggest market share in its sector or simply Amazon of India.
According to a data reported by Hindustan Times, Flipkart now a days sells minimum of 20 items per minute.
PayTM
After completing his Bachelor from Delhi College of Engineering in 1998, Vijay Shekhar Sharma started PayTM in beginning of 2011 which spans near about 13 year of experience in total from self-founded and other established companies. He started his own venture just after completing Bachelors which shows his state of mind about challenges he was willing to confront whereas his other batchmates where busy looking for placement prospects. According to PayTM blog, Vijay's investors were not confident about the idea of a mobile-first consumer service to create cashless money transfer.
(Img Credit: Forbes India)
So, apart from having such USP in his idea, Vijay has strong conscience towards technology based company due to his prior experiences. He had been CTO, Technology Head and even Business Development officer giving him complete blend of technology and marketing experience which indeed, he was in need of to form Indian's biggest electronic payment gateway as of now in 2017.
OYO
Ritesh Agarwal, a teenage founder who is nothing but just a miracle-boy of India who built India's largest budget hotel chain in age of 23.  In 2009, when Ritesh left for Kota to prepare for IIT, he used to leverage his free time by travelling to Delhi where he used to stay in worst PG's and poorest budget hotels and sometime even to odd bed & breakfast (B&B) places. Since he was also not able to afford for registration costs for big hotels, he didn't felt bad about it, but he found solace in it as he got an idea of where to sneak in.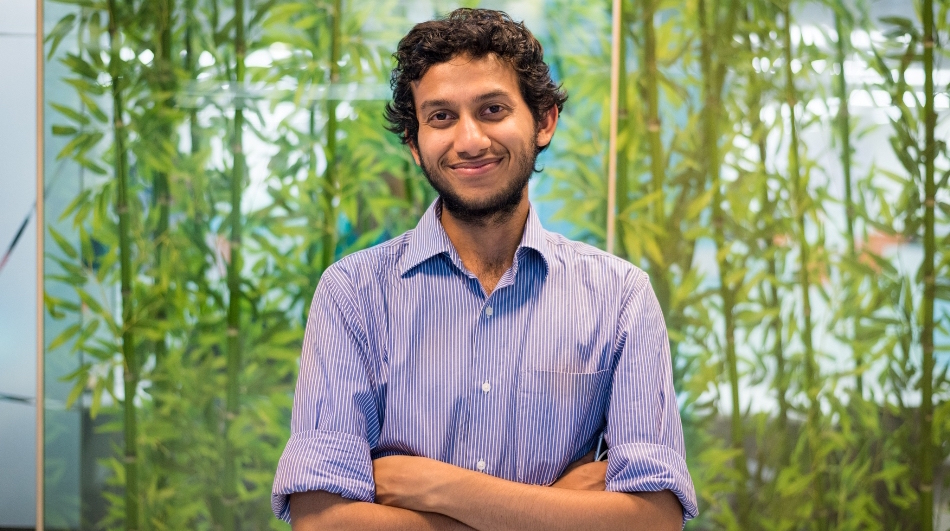 (Img Credit: Tech In Asia)
Undoubtedly, Ritesh had as such no professional experience of Industry and he was trying to build solution on something which no one had thought of doing it, Ritesh had taken the path of startup-world discretely through strong USP and leadership team as mentioned in an article published by Yourstory.
BookmyShow
A startup idea to start online ticketing platform called BookMyShow was eureka moment for 3 Musketeers in 1999. These 3 adults are Ashish Hemrajani who took on the CEO's role, Parikshit Dar took charge of Technology, and Rajesh Balpande took on the responsibility of Finance. So, all thing was sorted for them in term of team, idea but not in professional-experience. According to an Interview mentioned in  NDTV, probably they got the USP too early for the level of maturity needed in terms of market and internet, so they started it as some sort of software which they used to install in multiplexes. In 2007, when market was bit mature and they got B2C (business to consumer) flavour, they launched BookMyShow.
(Img Credit: Your Story)
As conclusion they had taken 8 year of leap to understand Multiplex business and with strong team to lead the strong USP, they were no lack in USP or in experience or in team. They were all sorted and arranged. According to an Interview published in YourStory, BookMyShow joined the 1000 Cr valuation club in 2014.
So, the whole sort of discussion is that if you are startup-founder then you should also have one thing strong in any of these three- USP, Team or Experience.
Remember, Just passion is not enough, you need logical decision behind it.
The more you have any of these 3 parameters , the more VC trust on you and the more your chances are of getting excel in your business. There are many other start-up stories that are untold due to the reason that they were strictly lacking in these 3 components.
Comments
comments